The 22-year-old receiver who began his college football career in Alabama could lose it all after allegedly driving under the influence and being banned from the NFL.
Henry Ruggs III joined the Raiders in 2020 and is one of the top receivers in the NFL. Ruggs III had been playing football since the eighth grade and received his first scholarship to move up in the sport from him at the University of Alabama.
Henry Ruggs III and the significant loss he suffered in his life
The 22-year-old Henry Ruggs III suffered a major blow to his personal life when one of his best childhood friends Rod Scott was killed in a car accident.
Therefore, whenever Ruggs made an outstanding play, he would point to the sky as a tribute to his friend whom he always remembered.
However, Tuesday, November 2, was a day that changed his life and his sports career, after being involved in a fatal car accident.
Ruggs was at the scene collapsed, although he had no serious physical injuries. The former Riders player was taken to hospital and could now face charges.
Biography of henry ruggs
Henry Ruggs III is a wide receiver who spent his entire career in the same state. He was born in Montgomery and stayed close. His secondary education was done at Robert E. Lee High School, located in his hometown. Once he graduated he was recruited by the prestigious University of Alabama, so he always stayed in familiar surroundings.
When the Crimson Tide scouts made their scouting they already saw its enormous potential. "It's a big play about to happen," Scout.com commented. That ability to create a difference at any time was already seen since he participated in high school. Ruggs has a brother who may soon be in the NFL. Kevontae is a linebacker 14 months younger who could be in next year's draft.
Despite still having one more year of eligibility to play at the collegiate level, Ruggs decided to declare himself one of the many underclassmen. That was a decision that was difficult for him to make because his idea was to be part of Alabama with his brother and that they both go through the entire draft preparation process together.
That's when the wide receiver finally decided to declare himself eligible for the next draft even though he had one more year of eligibility with the Crimson Tide. Just five days after that fact he announced it on his social networks from him.
College career of henry ruggs
In 2017, he joined the powerful team led by the historic head coach Nick Saban. Ruggs was able to contribute during his freshman season in a big way. The 229 yards and six touchdowns on 12 receptions he's had in 14 games may not be as relevant. However, there is a very important detail to note.
Alabama was the champion in that campaign by beating Georgia in the decisive duel. That day the Crimson Tide trailed 13-0 quickly, but they managed to turn the story around. Ruggs was very relevant, catching a 6-yard pass from Tua Tagovailoa in the end zone. That final concluded 26-23 in extra time.
In 2018 he earned his place as one of the starters in an always competitive receiving group. His numbers went up as a result of more snaps. The WR had 741 yards on 46 receptions, reaching 11 touchdowns in the 14 games he played that year.
In 2019, he completed his college career with 746 yards on 40 receptions and seven touchdowns. To that, he added two rushing attempts for 75 yards, all on a play that ended in a TD. It should be noted that Alabama played 12 times this time. His year as a Junior was then Ruggs' last in the Crimson Tide.
Analysis
Among the interesting prospects is the name of the Alabama wide receiver, considered by most to be behind Jerry Jeudy and CeeDee Lamb, but ahead of the rest. He is projected to be a first-round pick and even a Top 15 pick.
Having a pure speedster like Ruggs would add an extra dimension to any offense. This wide receiver will immediately contribute to the attack of the franchise that stays with him. Having a WR like that can both directly and indirectly influence the game plan of all opposing defensive coordinators.
Direct influence has to do with the difficulty of having to cover it individually. His quickness could wreak havoc if he doesn't find good opposition or a matchup with a slower cornerback. At any moment he can beat his mark and explode into a deep trajectory.
Blackpink Hoodies, The Trend You Need To Know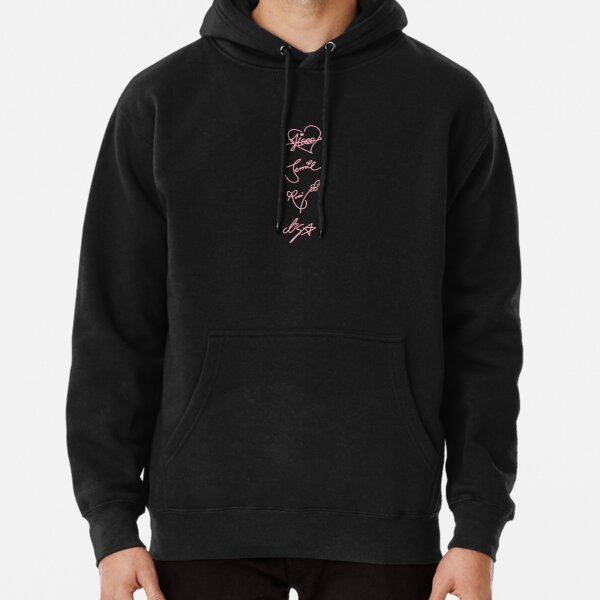 Blackpink is a six-member South Korean girl group that has been making waves in the music industry for quite some time now. But what most people don't know is that they are also big fans of hoodies. In fact, their latest single "Ddu-du Ddu-du" features the iconic hoodie as one of the key elements of their marketing strategy. So what does this mean for you? If you want to start seeing Blackpink merchandise in your local stores, you need to get on board with this trend. Not only does buying a Blackpink hoodie show your support for the group, but it also gives you an opportunity to be ahead of the curve and be one of the first to wear a hot new trend. bnewsday
What are Blackpink Hoodies?
If you're looking for something to wear on a warm day, you need to check out the latest trend in fashion: blackpink hoodies. These cozy jackets are not only stylish but can keep you warm on those chilly days, too.
What is so special about these hoodies? First of all, they come in a variety of colors and styles. You can find a blackpink hoodie that's comfortable and versatile enough to wear practically anywhere. And if you're looking for something unique and trendy, you'll love the look of these jackets.
Another great thing about blackpink hoodies is that they can be personalized with your name or initials. This means that you can make yourself a unique piece of clothing that will stand out from the rest. So if you're looking for something new and exciting to wear this winter, consider investing in a blackpink hoodie!
What Makes Them Different from Other Clothing?
When it comes to black hoodies, there are some key differences that set them apart. For one, they tend to be a little bit more expensive than other clothing options. Additionally, black hoodies tend to be more tailored and fitted than other clothing options, making them look more put-together and professional. Additionally, black hoodies can often be worn in colder weather conditions since they are heavier and provide more insulation.
Why Are They So Popular?
Blackpink hoodies are so popular for a reason! They look great and are comfortable to wear. Plus, they're versatile and can be worn in a variety of styles. If you're looking for a trendy hoodie that you can wear anywhere, blackpink hoodies are the perfect option.
Where To Find Them?
Blackpink hoodies are the hot new fashion trend for girls this fall. They're perfect for any casual or dressy occasion, and they come in a variety of colors and styles. You can find blackpink hoodies at most retailers, including department stores and online retailers.
What is Blackpink?
Blackpink is a South Korean girl group formed in 2014 by YG Entertainment. The group consists of Jisoo, Jennie, Rosé, and Lisa. The members are known for their brightly coloured hair and syncopated dance moves. Blackpink released their debut EP entitled BlackPink in June 2014. The album reached number one on the Gaon Album Chart and was certified platinum by the Recording Industry Association of Korea (RIAK). In November 2016, they released their first full-length album titled Tell Me Your Wish (EP). The album peaked at number two on the Gaon Album Chart and was also certified platinum by RIAK. Their second full-length album Square One was released in January 2018 and topped the charts in Taiwan, Hong Kong, and Thailand.
The History of Blackpink
Blackpink is a South Korean girl group formed in 2014. The group consists of members Jisoo, Jennie, Rosé and Lisa. They are known for their high-energy performances and unique style.
Blackpink first emerged on the Korea music scene in 2014 with the release of their single "Boombayah." The song became a hit and helped establish the group as a leading force on the K-pop scene. In 2015, Blackpink released their debut album Pink Memory, which peaked at number one on the Korean Albums Chart.
In 2016, Blackpink released their sophomore album Square One. The album reached number two on the Korean Albums Chart and spawned the hit singles "Just Like You" and "Playing With Fire." That same year, they also won Best New Artist at the Mnet Asian Music Awards.
In 2017, Blackpink released their third album Always. The album reached number one on the Korean Albums Chart and spawned the hit singles "As If It's Your Last" and "Dancing On My Own." That same year, they embarked on their first world tour entitled BlackPINK World Tour: Speak Now. In 2018, they released their fourth album Beauty Behind The Madness which reached number one on the Korean Albums Chart.
The group has received critical acclaim for their innovative dance moves and unique sound. They have also been praised for breaking boundaries within South Korea's entertainment industry by
Their Style
Blackpink's style is so on point, it's hard to not want to rock their clothes! The Korean pop girl group has been blowing up in the US recently, and their trendy hoodies are the perfect way to show your support.
Whether you're a fan of Blackpink or just looking for a new trend to try out, these hoodies are a good choice. They're comfortable, stylish, and will help you stand out from the crowd. Plus, they make great winter layers!
Their Music
Blackpink is a new girl group that has taken over the K-Pop world in 2018. The group consists of Jisoo, Jennie, Rosé, and Lisa. They are known for their unique style and catchy tracks. Their latest single "Ddu-Du Ddu-Du" has been topping charts all around the world.
If you're looking for something to add a little edge to your wardrobe this fall, then blackpink hoodies are the trend you need to know about! The ladies of Blackpink always bring their A game when it comes to fashion and their hoodies are no exception. From sexy varsity tees to cozy fleece options, there's a hoodie for everyone on our list. And if you're worried about comfortability or staying warm during chilly autumn days, don't be! All of the Blackpink hoodies we've found are made out of high quality materials that will keep you warm while maintaining your stylish look. So what are you waiting for? Start shopping today and join the #blackpinkhoodie bandwagon!
Merchandise
When you're shopping for blackpink merch, there are some things to keep in mind. First of all, the group's hoodies can be a popular purchase. Related items include t-shirts and tank tops, which can also be found in a variety of colors and prints. Additionally, keychains and phone cases are popular gifts for Blackpink fans.
Conclusion
Blackpink hoodies are a hot trend that you need to know about. These style of hoodies are perfect for any weather and can be dressed up or down. They come in all different colors and styles, so there's definitely a blackpink hoodie out there for you!