top five fashion designer books
There are many fashion designer books: large, well-edited, with beautiful photographs that you would spend hours looking at. There are so many that searching through the section of a good bookstore or Amazon can be overwhelming. However, if you have a fixed objective, to work in fashion, we can help you.
The End of Fashion: How Marketing Changed the Clothing Business Forever

 by Teri Agins
It may be a bit far away now since it was published in the year 2000. However, the journalist from The Wall Street Journal writes about such important topics as the birth of LVMH-type brand conglomerates (you're already looking for it if you don't know what is it about), the importance of marketing, or how to dress a celebrity. The rules of the game have changed and it is no longer just the designer and his buyers who play. An ideal book to know what happens behind the scenes.
The Beautiful Fall 

 by Alicia Drake
Do you like biographies and are dying to read about feuds and rivalries? Author Alicia Drake documents the careers of designers Yves Saint Laurent and Karl Lagerfeld in great detail. In fact, the Kaiser found them too many details and took the writer to trial in 2006. Don't you feel like reading it? The story focuses on Paris in the 70s and reveals an enmity (since the 50s) unknown to the general public until now.
Create and manage a

 Toby Meadows fashion brand
If you are very clear that you want to create your own brand and do not know where to start, Toby Meadows' book can be a good starting point. Every designer must know the basics of public relations and marketing, and current topics such as e-commerce and sustainability.
The Teen Vogue Handbook: An Insider's Guide to Careers in Fashion 

 ed. Teen Vogue
Who better than the fashion bible to report on the ins and outs of landing a job in the industry? The Teen Vogue manual is a best-seller since its publication. It includes advice from fashion editors, how to start working as a photographer and what it takes to survive in such a changing universe. Profiles, interviews, advice, the digital world and a who's who of designers, stylists, photographers, models, makeup artists, journalists and influencers. Has it all!
Fashion (Oxford History of Art)

 by Christopher Breward
Anyone who works in fashion, from a journalist to a visual merchandiser to a designer, needs to be clear about the history of clothing. Christopher Breward's is compact and easy to read.
Blackpink Hoodies, The Trend You Need To Know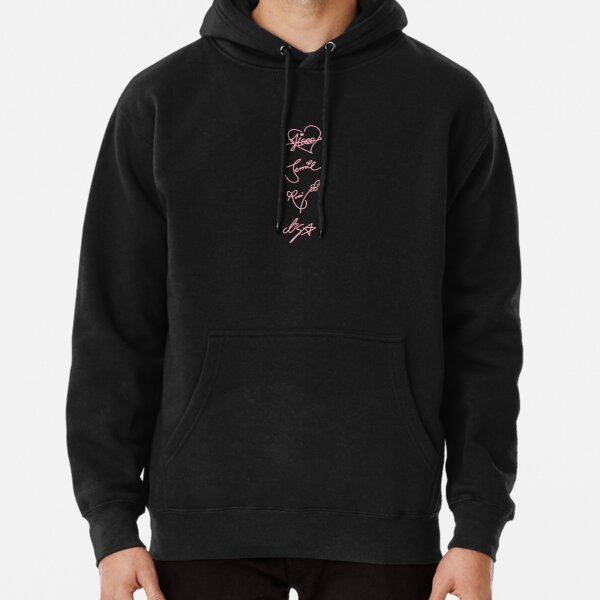 Blackpink is a six-member South Korean girl group that has been making waves in the music industry for quite some time now. But what most people don't know is that they are also big fans of hoodies. In fact, their latest single "Ddu-du Ddu-du" features the iconic hoodie as one of the key elements of their marketing strategy. So what does this mean for you? If you want to start seeing Blackpink merchandise in your local stores, you need to get on board with this trend. Not only does buying a Blackpink hoodie show your support for the group, but it also gives you an opportunity to be ahead of the curve and be one of the first to wear a hot new trend. bnewsday
What are Blackpink Hoodies?
If you're looking for something to wear on a warm day, you need to check out the latest trend in fashion: blackpink hoodies. These cozy jackets are not only stylish but can keep you warm on those chilly days, too.
What is so special about these hoodies? First of all, they come in a variety of colors and styles. You can find a blackpink hoodie that's comfortable and versatile enough to wear practically anywhere. And if you're looking for something unique and trendy, you'll love the look of these jackets.
Another great thing about blackpink hoodies is that they can be personalized with your name or initials. This means that you can make yourself a unique piece of clothing that will stand out from the rest. So if you're looking for something new and exciting to wear this winter, consider investing in a blackpink hoodie!
What Makes Them Different from Other Clothing?
When it comes to black hoodies, there are some key differences that set them apart. For one, they tend to be a little bit more expensive than other clothing options. Additionally, black hoodies tend to be more tailored and fitted than other clothing options, making them look more put-together and professional. Additionally, black hoodies can often be worn in colder weather conditions since they are heavier and provide more insulation.
Why Are They So Popular?
Blackpink hoodies are so popular for a reason! They look great and are comfortable to wear. Plus, they're versatile and can be worn in a variety of styles. If you're looking for a trendy hoodie that you can wear anywhere, blackpink hoodies are the perfect option.
Where To Find Them?
Blackpink hoodies are the hot new fashion trend for girls this fall. They're perfect for any casual or dressy occasion, and they come in a variety of colors and styles. You can find blackpink hoodies at most retailers, including department stores and online retailers.
What is Blackpink?
Blackpink is a South Korean girl group formed in 2014 by YG Entertainment. The group consists of Jisoo, Jennie, Rosé, and Lisa. The members are known for their brightly coloured hair and syncopated dance moves. Blackpink released their debut EP entitled BlackPink in June 2014. The album reached number one on the Gaon Album Chart and was certified platinum by the Recording Industry Association of Korea (RIAK). In November 2016, they released their first full-length album titled Tell Me Your Wish (EP). The album peaked at number two on the Gaon Album Chart and was also certified platinum by RIAK. Their second full-length album Square One was released in January 2018 and topped the charts in Taiwan, Hong Kong, and Thailand.
The History of Blackpink
Blackpink is a South Korean girl group formed in 2014. The group consists of members Jisoo, Jennie, Rosé and Lisa. They are known for their high-energy performances and unique style.
Blackpink first emerged on the Korea music scene in 2014 with the release of their single "Boombayah." The song became a hit and helped establish the group as a leading force on the K-pop scene. In 2015, Blackpink released their debut album Pink Memory, which peaked at number one on the Korean Albums Chart.
In 2016, Blackpink released their sophomore album Square One. The album reached number two on the Korean Albums Chart and spawned the hit singles "Just Like You" and "Playing With Fire." That same year, they also won Best New Artist at the Mnet Asian Music Awards.
In 2017, Blackpink released their third album Always. The album reached number one on the Korean Albums Chart and spawned the hit singles "As If It's Your Last" and "Dancing On My Own." That same year, they embarked on their first world tour entitled BlackPINK World Tour: Speak Now. In 2018, they released their fourth album Beauty Behind The Madness which reached number one on the Korean Albums Chart.
The group has received critical acclaim for their innovative dance moves and unique sound. They have also been praised for breaking boundaries within South Korea's entertainment industry by
Their Style
Blackpink's style is so on point, it's hard to not want to rock their clothes! The Korean pop girl group has been blowing up in the US recently, and their trendy hoodies are the perfect way to show your support.
Whether you're a fan of Blackpink or just looking for a new trend to try out, these hoodies are a good choice. They're comfortable, stylish, and will help you stand out from the crowd. Plus, they make great winter layers!
Their Music
Blackpink is a new girl group that has taken over the K-Pop world in 2018. The group consists of Jisoo, Jennie, Rosé, and Lisa. They are known for their unique style and catchy tracks. Their latest single "Ddu-Du Ddu-Du" has been topping charts all around the world.
If you're looking for something to add a little edge to your wardrobe this fall, then blackpink hoodies are the trend you need to know about! The ladies of Blackpink always bring their A game when it comes to fashion and their hoodies are no exception. From sexy varsity tees to cozy fleece options, there's a hoodie for everyone on our list. And if you're worried about comfortability or staying warm during chilly autumn days, don't be! All of the Blackpink hoodies we've found are made out of high quality materials that will keep you warm while maintaining your stylish look. So what are you waiting for? Start shopping today and join the #blackpinkhoodie bandwagon!
Merchandise
When you're shopping for blackpink merch, there are some things to keep in mind. First of all, the group's hoodies can be a popular purchase. Related items include t-shirts and tank tops, which can also be found in a variety of colors and prints. Additionally, keychains and phone cases are popular gifts for Blackpink fans.
Conclusion
Blackpink hoodies are a hot trend that you need to know about. These style of hoodies are perfect for any weather and can be dressed up or down. They come in all different colors and styles, so there's definitely a blackpink hoodie out there for you!