The essential of the week, the floral maxi dress
What is?
The floral maxi dress or floral maxi dress is a trend in continuous evolution, becoming a garment that never goes out of style. Particular styles that stood out on the FW22 catwalks included oversized or more delicate florals, often fused with Bulgarian (paisley) prints. Each style showcased a different take on the floral dress, with bolder prints and more modern shapes, or some reminiscent of fashions of the past.
Silhouettes also varied on the runways, with some designers opting for exaggerated shapes and a new take on the flowered dress, while others stuck with traditional cuts, such as the chemise or cocktail dress. Either way, it looks like the floral dress will be making its mark on the industry again next season.
Why would you want it?
A floral maxi dress is a surefire addition to a collection as it regularly returns as one of the top trends for the spring and summer seasons. However, with the new versions seen on the FW22 catwalks, it is clear that it is a garment that will be seen more often, as the year goes on. Many of these designs feature long sleeves and a layered silhouette, making them more suitable for the cooler months. The prints that were featured for this season were also quite varied, bringing many different style options for those looking for something that fits closely with a particular brand identity.
Where have we seen it?
Richard Quinn was arguably the biggest embracer of the garment, presenting a range of gowns as part of the brand's FW22 show. Bold floral prints encapsulated balloon silhouette dresses that, in several cases, were paired with a dark latex suit. Rejina Pyo also opted for floral prints that seemed to be painted onto the brand's cocktail dresses.
For its part, the Zimmermann FW22 collection showed influences from the hippie era of the 70s, with flared hems and many tassels. The style was present in the brand's series of long, flowing dresses, with flowers that were subtly complemented by Bulgarian prints (paisley).
How to wear it?
Depending on the print you choose, there are a variety of ways the floral maxi dress can be styled. If you're leaning more towards Zimmermann's hippie style, pair the dress with a fringed vest, leather boots, and a wide-brimmed hat for a '70s look. On the other hand, if you're interested in a more edgy look like For Richard Quinn, go color block, with a contrasting jacket and sparkly boots. A longline coat can always work with this type of dress, no matter the print. Add a thick cropped sweater to wear the garment in the colder seasons and turn it into a piece that can be worn all year round. The floral maxi dress will always play an important part in fashion, returning every year with new silhouettes, print styles, and textile techniques. And this year is no exception. It's a style that can bring any collection to life, and helps define any identity or mood a brand is looking to communicate.
Blackpink Hoodies, The Trend You Need To Know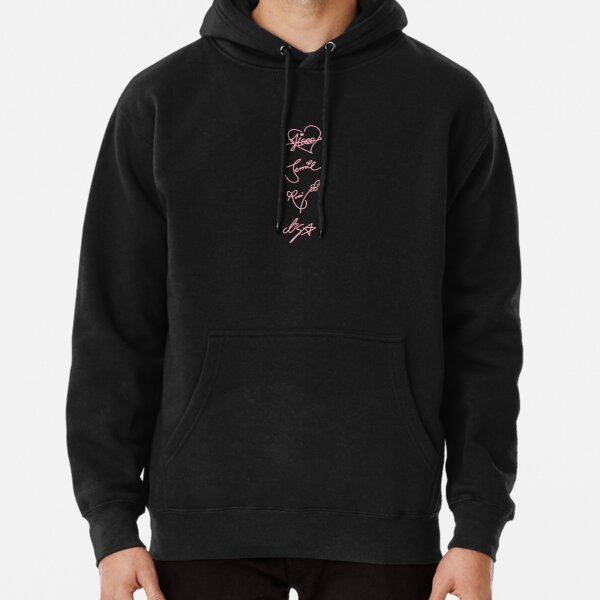 Blackpink is a six-member South Korean girl group that has been making waves in the music industry for quite some time now. But what most people don't know is that they are also big fans of hoodies. In fact, their latest single "Ddu-du Ddu-du" features the iconic hoodie as one of the key elements of their marketing strategy. So what does this mean for you? If you want to start seeing Blackpink merchandise in your local stores, you need to get on board with this trend. Not only does buying a Blackpink hoodie show your support for the group, but it also gives you an opportunity to be ahead of the curve and be one of the first to wear a hot new trend. bnewsday
What are Blackpink Hoodies?
If you're looking for something to wear on a warm day, you need to check out the latest trend in fashion: blackpink hoodies. These cozy jackets are not only stylish but can keep you warm on those chilly days, too.
What is so special about these hoodies? First of all, they come in a variety of colors and styles. You can find a blackpink hoodie that's comfortable and versatile enough to wear practically anywhere. And if you're looking for something unique and trendy, you'll love the look of these jackets.
Another great thing about blackpink hoodies is that they can be personalized with your name or initials. This means that you can make yourself a unique piece of clothing that will stand out from the rest. So if you're looking for something new and exciting to wear this winter, consider investing in a blackpink hoodie!
What Makes Them Different from Other Clothing?
When it comes to black hoodies, there are some key differences that set them apart. For one, they tend to be a little bit more expensive than other clothing options. Additionally, black hoodies tend to be more tailored and fitted than other clothing options, making them look more put-together and professional. Additionally, black hoodies can often be worn in colder weather conditions since they are heavier and provide more insulation.
Why Are They So Popular?
Blackpink hoodies are so popular for a reason! They look great and are comfortable to wear. Plus, they're versatile and can be worn in a variety of styles. If you're looking for a trendy hoodie that you can wear anywhere, blackpink hoodies are the perfect option.
Where To Find Them?
Blackpink hoodies are the hot new fashion trend for girls this fall. They're perfect for any casual or dressy occasion, and they come in a variety of colors and styles. You can find blackpink hoodies at most retailers, including department stores and online retailers.
What is Blackpink?
Blackpink is a South Korean girl group formed in 2014 by YG Entertainment. The group consists of Jisoo, Jennie, Rosé, and Lisa. The members are known for their brightly coloured hair and syncopated dance moves. Blackpink released their debut EP entitled BlackPink in June 2014. The album reached number one on the Gaon Album Chart and was certified platinum by the Recording Industry Association of Korea (RIAK). In November 2016, they released their first full-length album titled Tell Me Your Wish (EP). The album peaked at number two on the Gaon Album Chart and was also certified platinum by RIAK. Their second full-length album Square One was released in January 2018 and topped the charts in Taiwan, Hong Kong, and Thailand.
The History of Blackpink
Blackpink is a South Korean girl group formed in 2014. The group consists of members Jisoo, Jennie, Rosé and Lisa. They are known for their high-energy performances and unique style.
Blackpink first emerged on the Korea music scene in 2014 with the release of their single "Boombayah." The song became a hit and helped establish the group as a leading force on the K-pop scene. In 2015, Blackpink released their debut album Pink Memory, which peaked at number one on the Korean Albums Chart.
In 2016, Blackpink released their sophomore album Square One. The album reached number two on the Korean Albums Chart and spawned the hit singles "Just Like You" and "Playing With Fire." That same year, they also won Best New Artist at the Mnet Asian Music Awards.
In 2017, Blackpink released their third album Always. The album reached number one on the Korean Albums Chart and spawned the hit singles "As If It's Your Last" and "Dancing On My Own." That same year, they embarked on their first world tour entitled BlackPINK World Tour: Speak Now. In 2018, they released their fourth album Beauty Behind The Madness which reached number one on the Korean Albums Chart.
The group has received critical acclaim for their innovative dance moves and unique sound. They have also been praised for breaking boundaries within South Korea's entertainment industry by
Their Style
Blackpink's style is so on point, it's hard to not want to rock their clothes! The Korean pop girl group has been blowing up in the US recently, and their trendy hoodies are the perfect way to show your support.
Whether you're a fan of Blackpink or just looking for a new trend to try out, these hoodies are a good choice. They're comfortable, stylish, and will help you stand out from the crowd. Plus, they make great winter layers!
Their Music
Blackpink is a new girl group that has taken over the K-Pop world in 2018. The group consists of Jisoo, Jennie, Rosé, and Lisa. They are known for their unique style and catchy tracks. Their latest single "Ddu-Du Ddu-Du" has been topping charts all around the world.
If you're looking for something to add a little edge to your wardrobe this fall, then blackpink hoodies are the trend you need to know about! The ladies of Blackpink always bring their A game when it comes to fashion and their hoodies are no exception. From sexy varsity tees to cozy fleece options, there's a hoodie for everyone on our list. And if you're worried about comfortability or staying warm during chilly autumn days, don't be! All of the Blackpink hoodies we've found are made out of high quality materials that will keep you warm while maintaining your stylish look. So what are you waiting for? Start shopping today and join the #blackpinkhoodie bandwagon!
Merchandise
When you're shopping for blackpink merch, there are some things to keep in mind. First of all, the group's hoodies can be a popular purchase. Related items include t-shirts and tank tops, which can also be found in a variety of colors and prints. Additionally, keychains and phone cases are popular gifts for Blackpink fans.
Conclusion
Blackpink hoodies are a hot trend that you need to know about. These style of hoodies are perfect for any weather and can be dressed up or down. They come in all different colors and styles, so there's definitely a blackpink hoodie out there for you!