How to meditate on planes, trains and cars this summer
Although the level of social awareness about how important our well-being is is higher than ever and we have a wide variety of proposals to reduce our cortisol levels, the experts are clear: Nothing relieves us of stress as effectively as meditation. However, who has time to meditate? The quintessential excuse for those of us who have endless pending tasks and a very tight schedule remains just as valid during the summer.
However, if we adopt a slight change of perspective on what it means to meditate, and especially when, where, and how to do it, the rules of the game can change quickly. "Sitting on a commuter train, in a taxi, or on a plane, you can meditate just as effectively as you can at home in front of a meditation altar," says Light Watkins, a Los Angeles-based meditation coach and author of Bliss More: How to succeed in meditation without really trying. Chances are, with the amount of hassle many are experiencing this summer when it comes to travel (lost luggage, flight delays, idle hours waiting…), you could use a little mobile mindfulness.
Do not miss the quick guide to meditate on planes, trains, and cars by Light Watkins. After all, what is more, tempting in 2022 than a stress-free summer?
First and foremost: Breath
The irony of using public transport to relax is that it is packed with stress-causing elements, especially during rush hour. According to Watkins, a very useful trick with instant results is to sit whenever possible and take 10 deep breaths over two to three minutes. Doing so will create a noticeable shift in our state of consciousness. "If you find yourself feeling very anxious on the way to work, which is especially common if you live in a big city, controlling and regulating your breath can induce a meditative state even in harsh environments like that," she says.
Preparation is key
Nothing causes more anxiety and stress than a horde of tourists and travelers. And in such turmoil, there's no better offense than a good defense, Watkins tells us: "Get to the airport or train station early enough and give yourself 10 or 15 minutes to sit quietly and take a deep breath," he explains. "It's a way to readjust and prepare yourself mentally and physically for the trip." Not only will you feel better, but you'll be less tense and more susceptible to change if plans go slightly awry, as they often do: "Meditating will allow you to be calmer, with less anxiety, if your flight is delayed or canceled."
Work for your environment, not against it
"When we're under a lot of stress we tend to get into tunnel vision where we focus on the floor, what's in front of us or our phone," explains Watkins. It is very important to remain attentive to the environment, be it the people and places around you or small details such as temperature or body sensations. "If you can't sit while you go to work, try paying attention to things around you. You'll be more aware of the moment ." If you're in touch with the good and the bad of what's going on around you in a crowded subway car, be it a heated argument or a complete lack of personal space, and still you can take things easy and have peace of mind, in a short time meditating in a quiet and lit room on a cushion will seem like a piece of cake. Many things that you find difficult are likely to become easier. "The earlier you start to calm your mind and body in chaotic environments, the more resilient you'll be in future situations," she says.
Use support for meditation, but not essential
Aromatherapy has been shown to have calming effects on the body and mind, and essential oils now on the market are more effective than ever. The Revive Morning Rollerball, from Aromatherapy Associates; or the Altitude Oil pocket oil, from De Mamiel, is a good example of this. There are all kinds of cutting-edge tech deals: the Breathe app for the Apple Watch Series 7, or these noise-canceling headphones used alongside meditation apps like Headspace, Calm, and Insight Timer .. These applications not only introduce us to the world of meditation but also send us reminders and warnings and have all kinds of functions. However, while Watkins acknowledges how helpful they can be in the beginning, the ultimate goal is not to have to rely on anything at all to meditate: "All of these tools can be helpful, but if you rely on them and they're not available to you in certain situations, you may not meditate as much or as well," he says.
everything is a matter of practice
According to Watkins, Gandhi best summed up the importance of meditation with the following words: "I have so much to do today that I must meditate for two hours instead of one." Although it is true that stealing minutes a day (not hours) is much more realistic today, dedication and perseverance are key to achieving the benefits that meditation provides us in the long term. "I always tell my clients that their meditating self is always going to outperform their non-meditating self," explains Watkins. " If you fit meditation into your day, you will find that you can get things done faster. You'll be calmer and more precise in what you do." You don't have to wait to read it in a book or for a teacher to tell you about it or for it to be New Year. The most important thing is not to postpone it and start right away.
Blackpink Hoodies, The Trend You Need To Know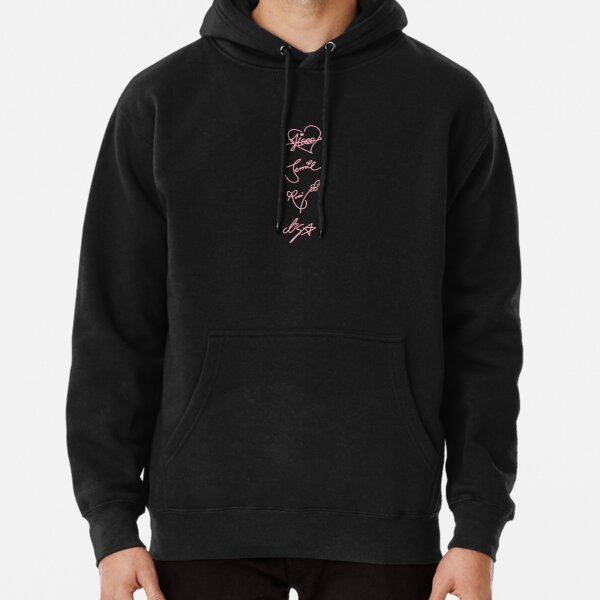 Blackpink is a six-member South Korean girl group that has been making waves in the music industry for quite some time now. But what most people don't know is that they are also big fans of hoodies. In fact, their latest single "Ddu-du Ddu-du" features the iconic hoodie as one of the key elements of their marketing strategy. So what does this mean for you? If you want to start seeing Blackpink merchandise in your local stores, you need to get on board with this trend. Not only does buying a Blackpink hoodie show your support for the group, but it also gives you an opportunity to be ahead of the curve and be one of the first to wear a hot new trend. bnewsday
What are Blackpink Hoodies?
If you're looking for something to wear on a warm day, you need to check out the latest trend in fashion: blackpink hoodies. These cozy jackets are not only stylish but can keep you warm on those chilly days, too.
What is so special about these hoodies? First of all, they come in a variety of colors and styles. You can find a blackpink hoodie that's comfortable and versatile enough to wear practically anywhere. And if you're looking for something unique and trendy, you'll love the look of these jackets.
Another great thing about blackpink hoodies is that they can be personalized with your name or initials. This means that you can make yourself a unique piece of clothing that will stand out from the rest. So if you're looking for something new and exciting to wear this winter, consider investing in a blackpink hoodie!
What Makes Them Different from Other Clothing?
When it comes to black hoodies, there are some key differences that set them apart. For one, they tend to be a little bit more expensive than other clothing options. Additionally, black hoodies tend to be more tailored and fitted than other clothing options, making them look more put-together and professional. Additionally, black hoodies can often be worn in colder weather conditions since they are heavier and provide more insulation.
Why Are They So Popular?
Blackpink hoodies are so popular for a reason! They look great and are comfortable to wear. Plus, they're versatile and can be worn in a variety of styles. If you're looking for a trendy hoodie that you can wear anywhere, blackpink hoodies are the perfect option.
Where To Find Them?
Blackpink hoodies are the hot new fashion trend for girls this fall. They're perfect for any casual or dressy occasion, and they come in a variety of colors and styles. You can find blackpink hoodies at most retailers, including department stores and online retailers.
What is Blackpink?
Blackpink is a South Korean girl group formed in 2014 by YG Entertainment. The group consists of Jisoo, Jennie, Rosé, and Lisa. The members are known for their brightly coloured hair and syncopated dance moves. Blackpink released their debut EP entitled BlackPink in June 2014. The album reached number one on the Gaon Album Chart and was certified platinum by the Recording Industry Association of Korea (RIAK). In November 2016, they released their first full-length album titled Tell Me Your Wish (EP). The album peaked at number two on the Gaon Album Chart and was also certified platinum by RIAK. Their second full-length album Square One was released in January 2018 and topped the charts in Taiwan, Hong Kong, and Thailand.
The History of Blackpink
Blackpink is a South Korean girl group formed in 2014. The group consists of members Jisoo, Jennie, Rosé and Lisa. They are known for their high-energy performances and unique style.
Blackpink first emerged on the Korea music scene in 2014 with the release of their single "Boombayah." The song became a hit and helped establish the group as a leading force on the K-pop scene. In 2015, Blackpink released their debut album Pink Memory, which peaked at number one on the Korean Albums Chart.
In 2016, Blackpink released their sophomore album Square One. The album reached number two on the Korean Albums Chart and spawned the hit singles "Just Like You" and "Playing With Fire." That same year, they also won Best New Artist at the Mnet Asian Music Awards.
In 2017, Blackpink released their third album Always. The album reached number one on the Korean Albums Chart and spawned the hit singles "As If It's Your Last" and "Dancing On My Own." That same year, they embarked on their first world tour entitled BlackPINK World Tour: Speak Now. In 2018, they released their fourth album Beauty Behind The Madness which reached number one on the Korean Albums Chart.
The group has received critical acclaim for their innovative dance moves and unique sound. They have also been praised for breaking boundaries within South Korea's entertainment industry by
Their Style
Blackpink's style is so on point, it's hard to not want to rock their clothes! The Korean pop girl group has been blowing up in the US recently, and their trendy hoodies are the perfect way to show your support.
Whether you're a fan of Blackpink or just looking for a new trend to try out, these hoodies are a good choice. They're comfortable, stylish, and will help you stand out from the crowd. Plus, they make great winter layers!
Their Music
Blackpink is a new girl group that has taken over the K-Pop world in 2018. The group consists of Jisoo, Jennie, Rosé, and Lisa. They are known for their unique style and catchy tracks. Their latest single "Ddu-Du Ddu-Du" has been topping charts all around the world.
If you're looking for something to add a little edge to your wardrobe this fall, then blackpink hoodies are the trend you need to know about! The ladies of Blackpink always bring their A game when it comes to fashion and their hoodies are no exception. From sexy varsity tees to cozy fleece options, there's a hoodie for everyone on our list. And if you're worried about comfortability or staying warm during chilly autumn days, don't be! All of the Blackpink hoodies we've found are made out of high quality materials that will keep you warm while maintaining your stylish look. So what are you waiting for? Start shopping today and join the #blackpinkhoodie bandwagon!
Merchandise
When you're shopping for blackpink merch, there are some things to keep in mind. First of all, the group's hoodies can be a popular purchase. Related items include t-shirts and tank tops, which can also be found in a variety of colors and prints. Additionally, keychains and phone cases are popular gifts for Blackpink fans.
Conclusion
Blackpink hoodies are a hot trend that you need to know about. These style of hoodies are perfect for any weather and can be dressed up or down. They come in all different colors and styles, so there's definitely a blackpink hoodie out there for you!