H&M brings COS to New York Fashion Week
As we move forward and get closer to the big fashion events that await us with the arrival of next September, at which time the calendar will arrive to mark the start of this next new year, the main international catwalks begin already outlining their programs with a view to their most imminent upcoming editions. Some calendars that, without being definitive yet and settling on a provisional basis, are nonetheless allowing us to discover already who will be those big names that will arrive to star in the next Fashion Weeks on catwalks such as those in Madrid, London, Milan, Paris or New York. This last city will be in charge of inaugurating the program, with a new and surprising next edition full of novelties, such as the debut within its official parade program of the fashion firm COS; the "premium" chain of the Swedish fashion group H&M.
Arriving to celebrate the 60th anniversary of the founding of the Council of American Fashion Designers (CFDA), a non-profit institution responsible for ensuring and promoting the health and visibility of American fashion, as well as organizing the official fashion show schedule of the New York Fashion Week, for this coming September the New York Fashion Week will return to flood the streets of the Big Apple with the latest trends in fashion, from Friday the 9th to Wednesday the 14th of September. Six days full of fashion shows, presentations, and all kinds of events, organized around a calendar that will be opened and closed on the catwalk by the fashion houses Proenza Schouler and Tom Ford, respectively. And all this, on a format that will take place again, following at all times the indications that the health authorities mark about the coronavirus virus, and in a modality in which face-to-face, digital and hybrid activations will be combined again for the presentation of the collections. Some proposals that, furthermore, and following the path that these last three long years of the pandemic have ended up opening, can also be discovered through the online channel, both through the platforms of the different participating fashion houses and the official platform "Runway360" developed by the CFDA as a tool from which to provide support to American brands and designers throughout the year.
"This year marks the 60th anniversary of the CFDA, and as organizers of the official NYFW calendar, we are incredibly proud to launch a lineup that reflects our founding principle: promoting American fashion on a global scale," said Steven Kolb, executive director of the CFDA. CFDA, throughout a statement. "We celebrate the collective excellence, diversity, and resilience of our industry", emphasized the director, being that "we look forward to a strong season of American collections" that we can offer, "along with our esteemed international guests" at this next edition of September.
With 110 confirmed designers
On this program of presentations, mostly face-to-face, but which also includes hybrid and exclusively digital performances, and with the Runway360 platform as a digital plaza from which to closely follow the future of events, there are currently 110 designers confirmed for the upcoming September edition of New York Fashion Week.
Among all of them, the CFDA highlights the presence within the calendar of regulars such as Altuzarra, Batsheva, Brandon Maxwell, Carolina Herrera, Christian Siriano, Coach, Dion Lee, Eckhaus Latta, Gabriela Hearst, Jason Wu, Jonathan Simkhai, Khaite, LaQuan Smith, Luar, Maryam Nassir Zadeh, Michael Kors, PatBO, Peter Do, Prabal Gurung, Sergio Hudson, Theophilio, Tory Burch, Victor Glemaud, and Willy Chavarria. Some presences that, of this next edition, will be reinforced with the return to the official NYFW calendar of the fashion firms Tommy Hilfiger, Area, and Puma; as well as the debuts, for the first time within a New York Fashion Week edition, of fashion houses including AnOnlyChild, Ashlyn, Foo and Foo, Midnight Studios, One/Of by Patricia Voto, and Aunt Adeola.
Completing the calendar, international fashion houses Fendi, Marni, and COS will parade on the New York catwalk as "guest" fashion firms at this edition. The chain that manages to raise the profile of its brand after passing through London Fashion Week last year, joining the official program of New York Fashion Week in which there will also be space for new emerging designers. This space will highlight the presentations of designers from the firms Fe Noel, Sukeina, No Sesso, Elena Velez, Judy Turner, Wiederhoeft, and BlackBoyKnits, all of them finalists this year for the Vogue Fashion Fund award, organized in its edition for the United States in collaboration with the same CFDA.
COS lags behind the American public
Continuing with the example of his last experience as part of the London Fashion Week program, as far as COS is concerned, and being completely unusual for a global fashion chain to present its collections, sharing the catwalk with some of the most outstanding firms of author fashion on the international scene, the most premium chain in the H&M commercial portfolio will debut at New York Fashion Week with a hybrid fashion show, online and in person, which can be followed live through the official page of the chain.
This is a presentation that is scheduled to take place, provisionally, for now, next Tuesday, September 13 at 2:00 p.m., New York time, throughout a day that will be accompanied by parades and presentations by other firms of fashion, from the likes of Brandon Maxwell, Gabriela Hearst or Christian Cowan, and who will be in charge of closing the Puma sportswear on his return to New York Fashion Week.
The "CFDA welcomes COS to New York Fashion Week", expressed Steven Kolb himself, throughout a statement sent to us by the Swedish fashion chain. "Each season we select an official calendar that reflects creativity, and we're pleased to have COS in this season's lineup," while reinforcing NYFW's role as a "destination for international brands looking to connect with the culture of New York and the great American audience".
Blackpink Hoodies, The Trend You Need To Know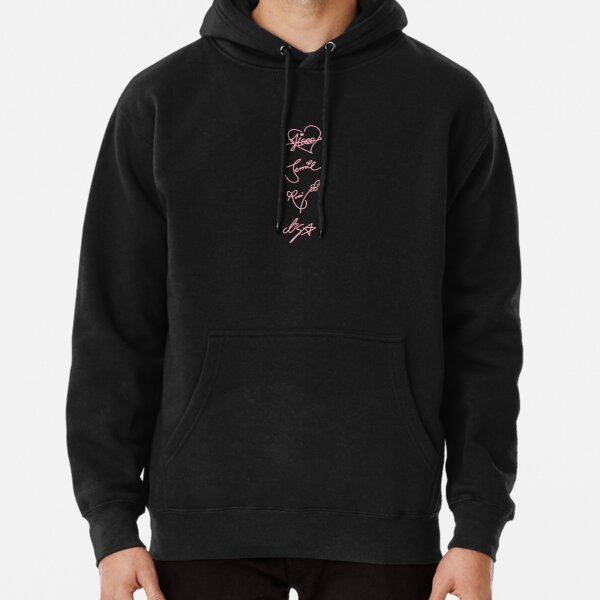 Blackpink is a six-member South Korean girl group that has been making waves in the music industry for quite some time now. But what most people don't know is that they are also big fans of hoodies. In fact, their latest single "Ddu-du Ddu-du" features the iconic hoodie as one of the key elements of their marketing strategy. So what does this mean for you? If you want to start seeing Blackpink merchandise in your local stores, you need to get on board with this trend. Not only does buying a Blackpink hoodie show your support for the group, but it also gives you an opportunity to be ahead of the curve and be one of the first to wear a hot new trend. bnewsday
What are Blackpink Hoodies?
If you're looking for something to wear on a warm day, you need to check out the latest trend in fashion: blackpink hoodies. These cozy jackets are not only stylish but can keep you warm on those chilly days, too.
What is so special about these hoodies? First of all, they come in a variety of colors and styles. You can find a blackpink hoodie that's comfortable and versatile enough to wear practically anywhere. And if you're looking for something unique and trendy, you'll love the look of these jackets.
Another great thing about blackpink hoodies is that they can be personalized with your name or initials. This means that you can make yourself a unique piece of clothing that will stand out from the rest. So if you're looking for something new and exciting to wear this winter, consider investing in a blackpink hoodie!
What Makes Them Different from Other Clothing?
When it comes to black hoodies, there are some key differences that set them apart. For one, they tend to be a little bit more expensive than other clothing options. Additionally, black hoodies tend to be more tailored and fitted than other clothing options, making them look more put-together and professional. Additionally, black hoodies can often be worn in colder weather conditions since they are heavier and provide more insulation.
Why Are They So Popular?
Blackpink hoodies are so popular for a reason! They look great and are comfortable to wear. Plus, they're versatile and can be worn in a variety of styles. If you're looking for a trendy hoodie that you can wear anywhere, blackpink hoodies are the perfect option.
Where To Find Them?
Blackpink hoodies are the hot new fashion trend for girls this fall. They're perfect for any casual or dressy occasion, and they come in a variety of colors and styles. You can find blackpink hoodies at most retailers, including department stores and online retailers.
What is Blackpink?
Blackpink is a South Korean girl group formed in 2014 by YG Entertainment. The group consists of Jisoo, Jennie, Rosé, and Lisa. The members are known for their brightly coloured hair and syncopated dance moves. Blackpink released their debut EP entitled BlackPink in June 2014. The album reached number one on the Gaon Album Chart and was certified platinum by the Recording Industry Association of Korea (RIAK). In November 2016, they released their first full-length album titled Tell Me Your Wish (EP). The album peaked at number two on the Gaon Album Chart and was also certified platinum by RIAK. Their second full-length album Square One was released in January 2018 and topped the charts in Taiwan, Hong Kong, and Thailand.
The History of Blackpink
Blackpink is a South Korean girl group formed in 2014. The group consists of members Jisoo, Jennie, Rosé and Lisa. They are known for their high-energy performances and unique style.
Blackpink first emerged on the Korea music scene in 2014 with the release of their single "Boombayah." The song became a hit and helped establish the group as a leading force on the K-pop scene. In 2015, Blackpink released their debut album Pink Memory, which peaked at number one on the Korean Albums Chart.
In 2016, Blackpink released their sophomore album Square One. The album reached number two on the Korean Albums Chart and spawned the hit singles "Just Like You" and "Playing With Fire." That same year, they also won Best New Artist at the Mnet Asian Music Awards.
In 2017, Blackpink released their third album Always. The album reached number one on the Korean Albums Chart and spawned the hit singles "As If It's Your Last" and "Dancing On My Own." That same year, they embarked on their first world tour entitled BlackPINK World Tour: Speak Now. In 2018, they released their fourth album Beauty Behind The Madness which reached number one on the Korean Albums Chart.
The group has received critical acclaim for their innovative dance moves and unique sound. They have also been praised for breaking boundaries within South Korea's entertainment industry by
Their Style
Blackpink's style is so on point, it's hard to not want to rock their clothes! The Korean pop girl group has been blowing up in the US recently, and their trendy hoodies are the perfect way to show your support.
Whether you're a fan of Blackpink or just looking for a new trend to try out, these hoodies are a good choice. They're comfortable, stylish, and will help you stand out from the crowd. Plus, they make great winter layers!
Their Music
Blackpink is a new girl group that has taken over the K-Pop world in 2018. The group consists of Jisoo, Jennie, Rosé, and Lisa. They are known for their unique style and catchy tracks. Their latest single "Ddu-Du Ddu-Du" has been topping charts all around the world.
If you're looking for something to add a little edge to your wardrobe this fall, then blackpink hoodies are the trend you need to know about! The ladies of Blackpink always bring their A game when it comes to fashion and their hoodies are no exception. From sexy varsity tees to cozy fleece options, there's a hoodie for everyone on our list. And if you're worried about comfortability or staying warm during chilly autumn days, don't be! All of the Blackpink hoodies we've found are made out of high quality materials that will keep you warm while maintaining your stylish look. So what are you waiting for? Start shopping today and join the #blackpinkhoodie bandwagon!
Merchandise
When you're shopping for blackpink merch, there are some things to keep in mind. First of all, the group's hoodies can be a popular purchase. Related items include t-shirts and tank tops, which can also be found in a variety of colors and prints. Additionally, keychains and phone cases are popular gifts for Blackpink fans.
Conclusion
Blackpink hoodies are a hot trend that you need to know about. These style of hoodies are perfect for any weather and can be dressed up or down. They come in all different colors and styles, so there's definitely a blackpink hoodie out there for you!